You might have recently crossed paths with cyclists riding lemon green bikes in the surroundings of Carthage or in Tunis or maybe you may have come across them during the Jaou festival, at the medina and the center of Tunis. If you did, here's a glimpse of the Lemon Tour, an innovative newly founded startup.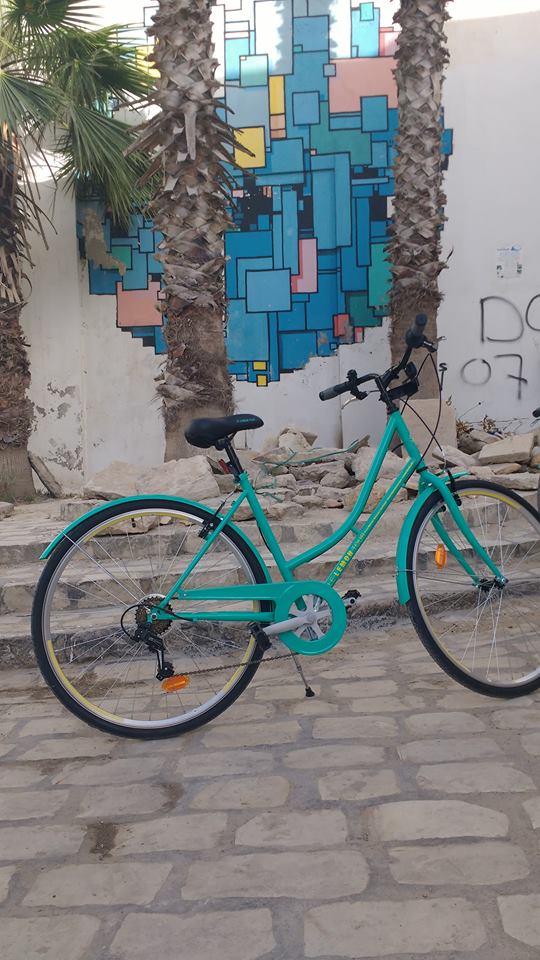 What is the Lemon Tour?:
It is a bike rental service with guided tours set in Carthage and its surroundings. This young startup was founded in 2018 by Célia Corneil, Nicolas Planchenault, and Markus Breitweg. The team is expanding little by little. The project gathers bicycle enthusiasts who are also passionate about the Tunisian culture and innovative projects. All in all the team strives to give people a taste of the Tunisian heritage in an ecological way.
Their approach and vision:
"See, Feel, Cycle Tunis!" The slogan says it all. Getting around Tunisia might not be easy given that the only efficient means of transportation is limited to cars. On the other hand, Tunisia has great patrimony riches which are sometimes undervalued. Tunisia is more and more shifting towards beach tourism. The idea behind the Lemon Tour is to get visitors and locals, to appreciate the bigger picture of Tunisia by offering bike tours. Currently, the Lemon tour is only based in Carthage and its surroundings but soon enough it will spread through the whole country. 
 This project aspires to help the local development and social innovation in an environmentally friendly way. The concept aims to make everyone happy by facilitating transportation around Tunisia. This subsequently would improve the quality of life in Tunisian cities. The team strives to operate in respect of legal and moral obligations by respecting both humans and the environment and working consistently to offer better services.
The lemon Tour has recently acquired 40 adult bicycles and 10 kid ones; all of which are made in Tunisia. The bikes were exclusively made in Sousse by Maghreb Cycle with the technical and marketing support of Eurocycles. This approach highlights once more that the project was conceived particularly for Tunisia and for its people.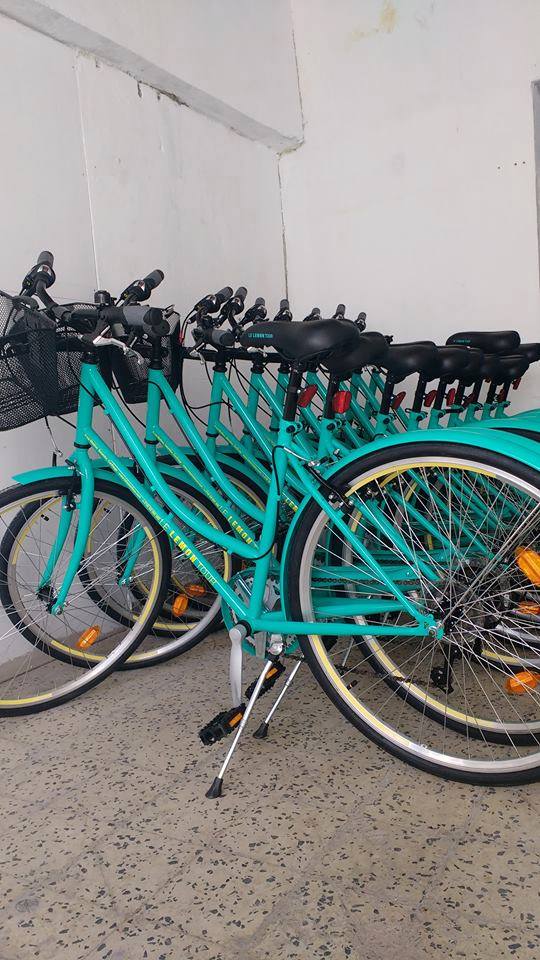 Where to find them?: 6, rue Mathos, 2025 Salambo, Carthage (in the little ally behind Salambo's post office)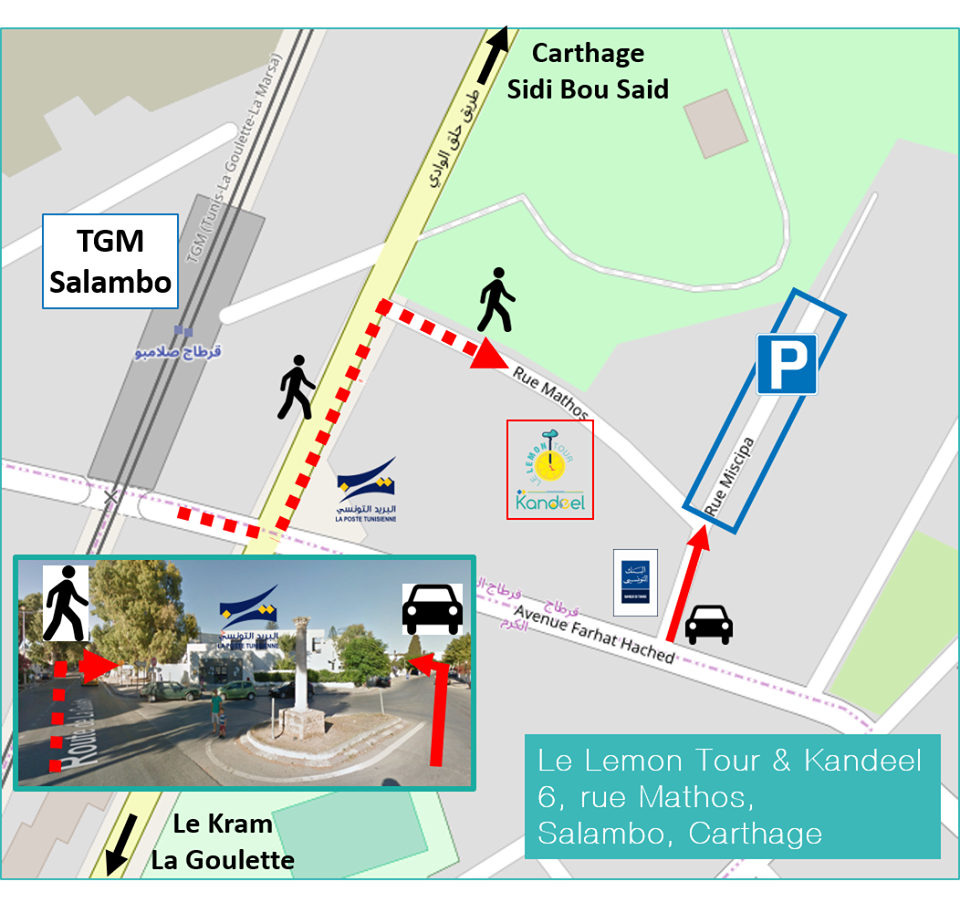 Services: 
Rent a bike: Half a day: 15 TND per bike
                  Full day: 25 TND per bike
→ They offer different courses. For each one, they offer a booklet with a map and a guide. It is up to you to follow the tour or to go on your own.
Baby seats: 10 TND per seat
→ You can take your kids (<22kg) with you on your bike rides!
Rent kids bicycles for half a day: 10 TND per bike
A guided tour: Customized price
→ An accredited guide accompanies you so you won't get lost. He also provides you with thorough explanations of archaeological sites.
N.B: Currently the services are available in the following locations: Carthage, La Goulette, Le Kram, Sidi Bou Saïd, La Marsa and their surroundings. Occasionally the center of Tunis and the Medina.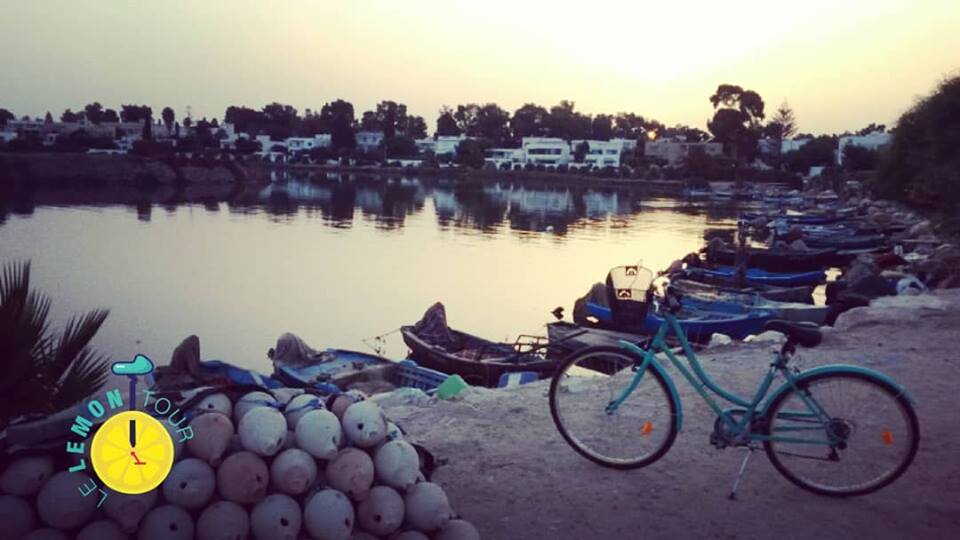 How does it work:
1. I book my Lemon bikes (adults, kids, or/and baby seats)
2. I choose a tour/course
3. I go on the tour with the guide provided
Summer hours: Everyday, 8.30 am – 12.30 pm and 2 pm – 6 pm
For more information contact contact@lelemontour.com or visit their Facebook page/ Website.